How to effectively manage your CMDB in ServiceNow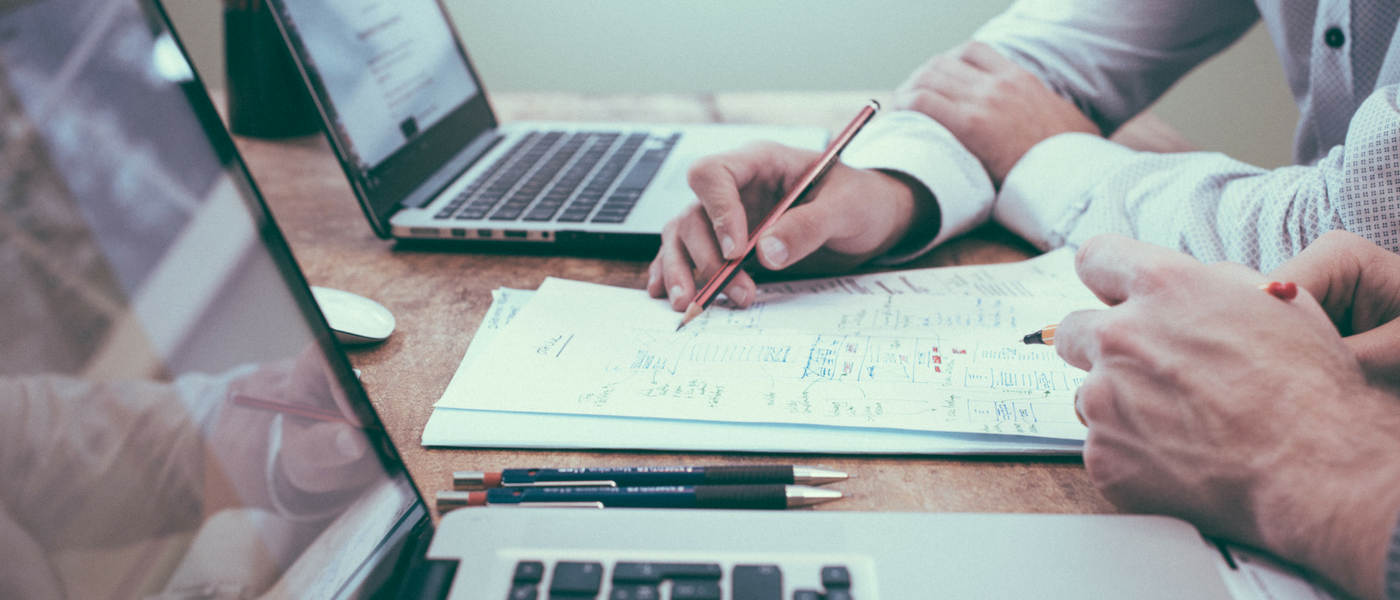 Configuration management is a popular topic with our customers, and JDS has been involved in a number of such projects over the years. Specifically, we deal regularly with configuration management databases, or CMDB. The CMDB is a foundational pillar in ITIL-based practices; properly implemented and maintained, it is the glue that holds together all IT operations.
A good CMDB keeps a system of logical records for all IT devices/components, known as Configuration Items (CIs). When all of your organisation's assets and devices are logically presented, this gives you and your executives greater visibility and insight into your IT environment. As an example, all of the Windows servers are tracked in CMDB, and all of its version details are also tracked. This greatly aids any incident resolution or analysis tasks.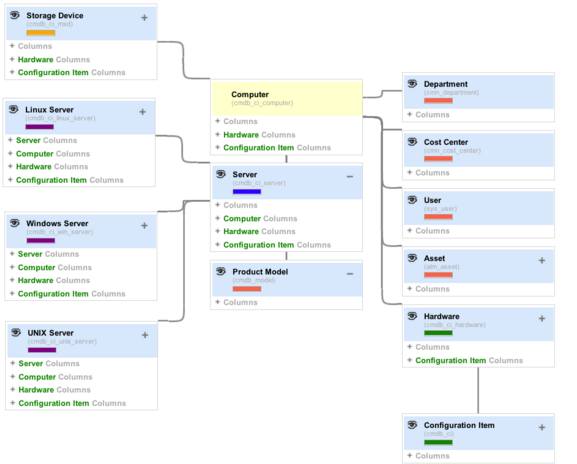 ServiceNow CMDB
The ServiceNow platform offers a fully integrated CMDB and JDS consultants are experts at implementing and populating the ServiceNow CMDB. The process of discovery can be an onerous and time-consuming task, as you search your entire organisation for each CI and enter it into your CMDB.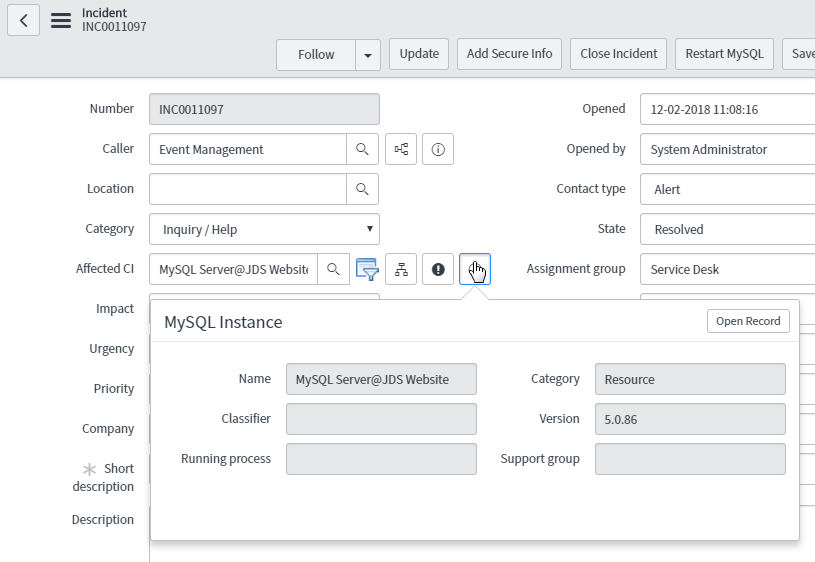 Our team of ServiceNow engineers not only help with the manual processes at the outset, but we also introduce automation to ensure that all new CIs are discovered and entered as soon as they are brought into the environment.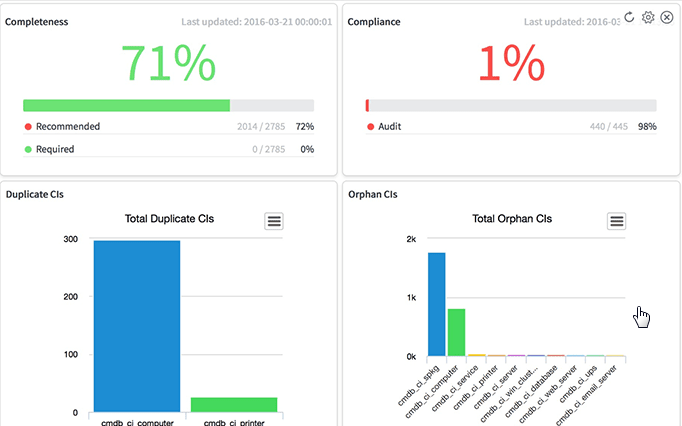 The ServiceNow CMDB, like any other CMDB, faces one particular challenge: as the CMDB grows, it's increasingly difficult for administrators to keep track and keep data relevant. As complexity increases, it can be challenging to ensure your CMDB remains accurate and relevant.  
The complexity and dynamic nature of today's IT environments means organisations move and upgrade continuously (e.g. server names and IP addresses are commonly repurposed when new projects enter the picture).
A common myth is that the CMDB is hands-free. It's common for administrators to turn on the CMDB and populate it initially without giving enough thought to strategies for keeping the data up to date. In reality, it takes constant vigilance or its value to the organisation will quickly diminish. CMDBs require careful maintenance to stay relevant, and JDS can assist with this process.
One of the most important things an IT administrator can do is plan and have a clear scope and purpose when enabling a CMDB. The CMDB supports other critical platform features (e.g. incident, problem and change management, etc). JDS can further narrow down the types of CIs that should be retained (e.g. exclude non-managed assets such as desktop, laptops, and non-production servers). Excluding non-managed assets avoids paying unnecessary licensing costs while also keeping your CMDB focused and concise.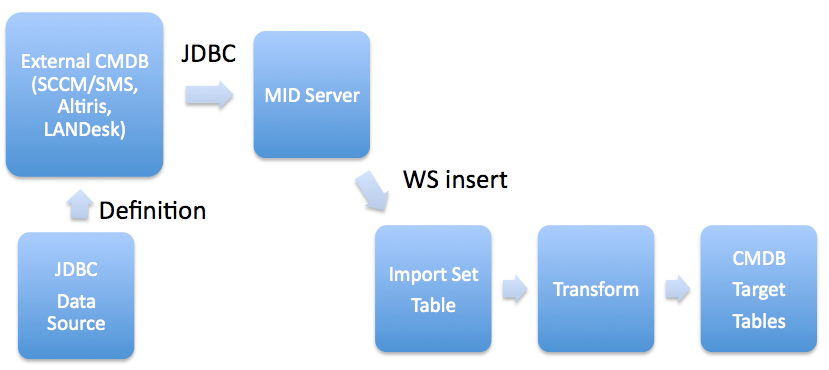 It's common for an organisation to use different vendor tools and often their capabilities overlap each other. In the image above, the customer is receiving CI information from integrations with different vendor products, with each tool reporting conflicting information. JDS specialises in integration across multiple data sources and ensuring the most relevant data is ingested into your CMDB.
A CMDB is fundamentally an operational tool. It needs to be concise and ultimately informational to be useful.
While it is tempting to keep all data in your CMDB, often having too much data introduces confusion and fatigue for users. The strength of ServiceNow is its ability to link to related records, allowing you to have a rich CMDB without it being cluttered.
The benefits of Service Mapping
Service Mapping is a key feature of ServiceNow ITOM, and it's a different approach to the traditional CMDB population methods. Rather than populating all known assets, Service Mapping adopts a service-oriented approach where only relevant devices and components for a technology or business service are tracked and viewed.
This "lean" approach focuses on the CIs that matter while avoiding many pitfalls of the traditional CMDB.
Service Mapping can be further utilised to drive the event impact dashboard (available as part of ServiceNow ITOM offerings).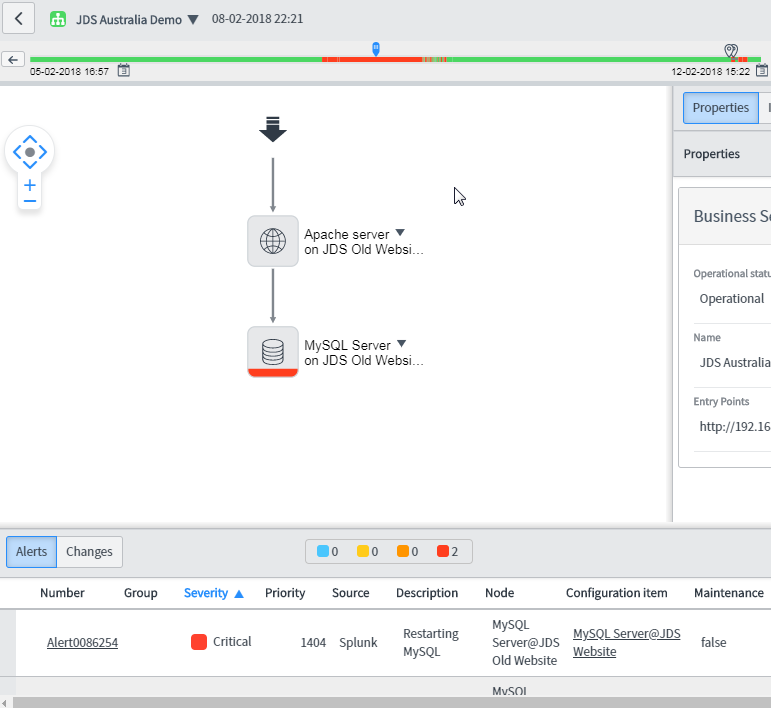 Having fewer CIs also means that administrators avoid spending time keeping track of things that are of minimal relevance or importance.
In summary, the ServiceNow CMDB offers some great benefits for practitioners, but it's important to have a clear understanding of the scope your organisation needs to avoid the pitfalls of a bloated CMDB. JDS recommends using ServiceNow ITOM to manage and make your CMDB more efficient. We have the breadth of skills and expertise to configure your CMDB for the needs of your organisation, as well as to work with you on the Service Mapping of your business. Contact one of our representatives today to find out more or set up an in-person discussion.