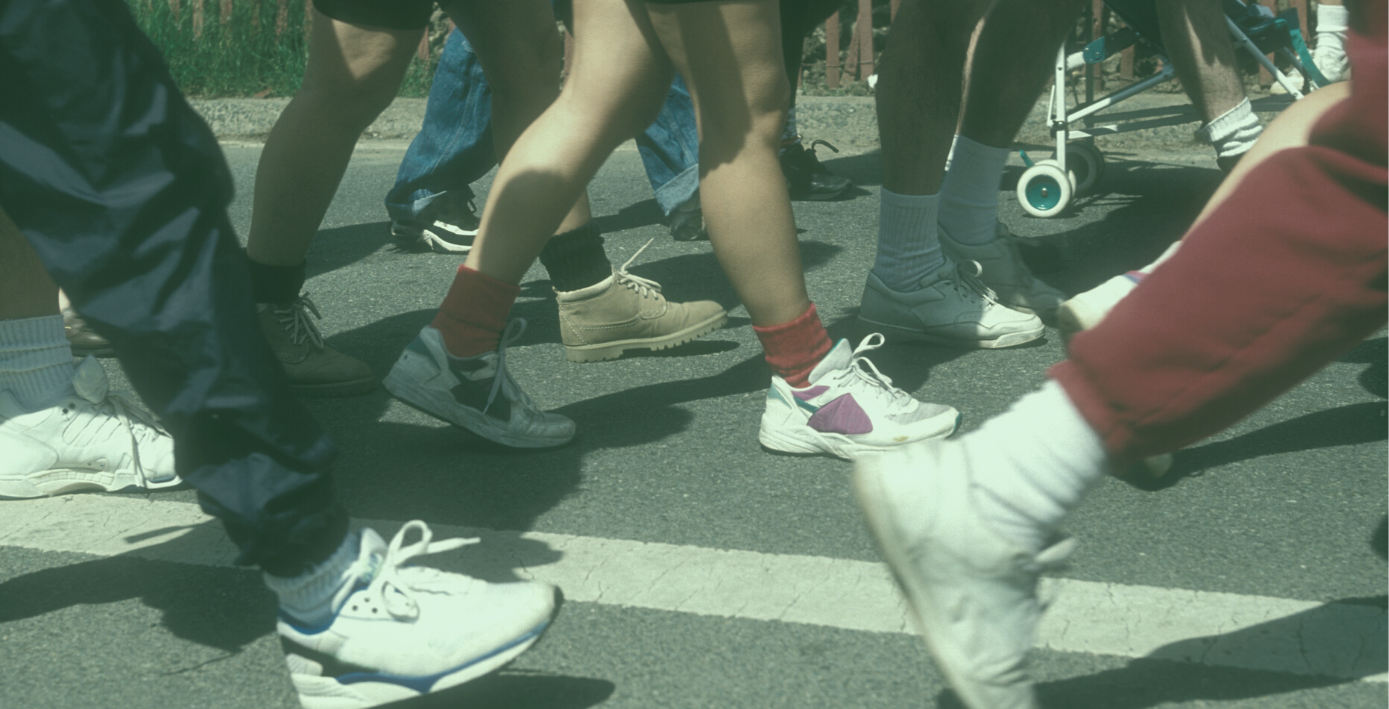 JDS Australia's work at Flash Group, performance testing the Global Corporate Challenge website, has been written up by HP as a case study.
In 2010, the GCC website experienced a peak load of 8,403 visitors in the first hour after launch, and over 130,000 visitors on the first two days. Testing with LoadRunner before launch helped Flash achieve 99.99 percent uptime for the duration of the 16-week Global Corporate Challenge.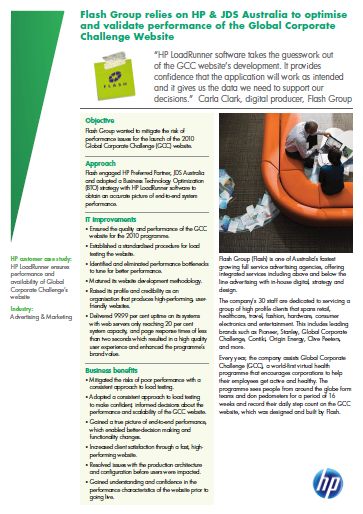 The Global Corporate Challenge is a team fitness activity where the participants enter their daily step count (or bicycle and swimming distances) into the GCC website. The site adds individual step counts to their team total then converts this to a kilometre/mile distance, and plots the team's progression along a virtual tour of the world.
Here is a short excerpt from the case study:
"The stability and performance of the GCC website is critical to the long-term success of the programme," explains Carla Clark, digital producer, Flash Group. "While we undertook some basic testing in 2009, we did not have adequate visibility to obtain an accurate end-to-end picture of the website's performance, particularly at peak loads. This was apparent when we experienced issues during the 2009 program and it was the impetus for us to seek a performance validation solution."
"Despite the broad experience of our team, we wanted to leverage specialised expertise in performance validation, so we invited JDS Australia to recommend an appropriate software solution. We settled on HP LoadRunner software, due to its
functionality, reliability and versatility."
A HP Platinum Partner and winner of the coveted HP Software and Solutions Partner of the Year Award for the past four years, JDS is widely regarded as a leader in the BTO space. The company provides extensive and in-depth knowledge
in HP's suite of testing and monitoring solutions, offering support to clients in a variety of industries.
Carla Clark believes that having an HP partner involved made all the difference to this project. She says, "Having JDS on board meant that we could focus on our core competencies, while allowing them to do what they do best – provide the services needed to ensure the GCC website would be available and performing as and when required. JDS has assisted Flash in getting the most out of HP LoadRunner in a short space of time."
Download the Case Study here [567 KB].