ServiceNow Safe Workplace Suite
As Australia continues to establish it's new COVID normal, the time has never been better to consider the utilization of ServiceNow's Safe Workplace Application suite.
With JDS expertise on the Now Platform, you can set up a Health application for your employees in a fraction of the time a traditional Health & Safety solution would take to configure!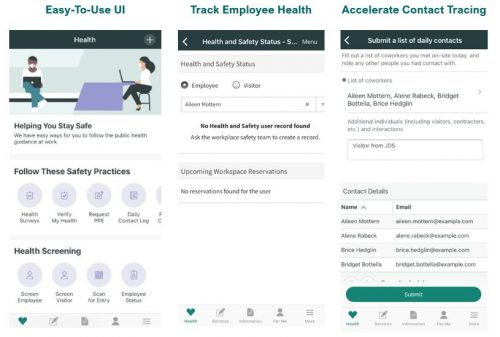 By using your existing data and business workflows, JDS can create a user-friendly experience that will help your organisation monitor the safety of your employee, visitors and your workplace as a whole.
Consumers of these services will marvel at its ease-of-use, while key stakeholders and managers will have immediate visibility into your organisation's key return-to-work metrics through the platform's reporting & dashboarding capabilities.
As an ELITE ServiceNow Sales & Services Partner (one of only four local elites in the ANZ region), JDS works with our customers to automate and innovate deliver across all lines of business, with the Safe Workplace Suite being no exception!