Virtual Agent: Understanding The Limitations Of LITE
Understanding the difference between Virtual Agent LITE and the full Virtual Agent offering is a must when planning your organisation's Virtual Agent journey.
The following matrix will help you to understand the benefits of the Virtual Agent LITE product as a starting point, whilst clearly highlighting the immense value that can be realised in proceeding with the full Virtual Agent offering.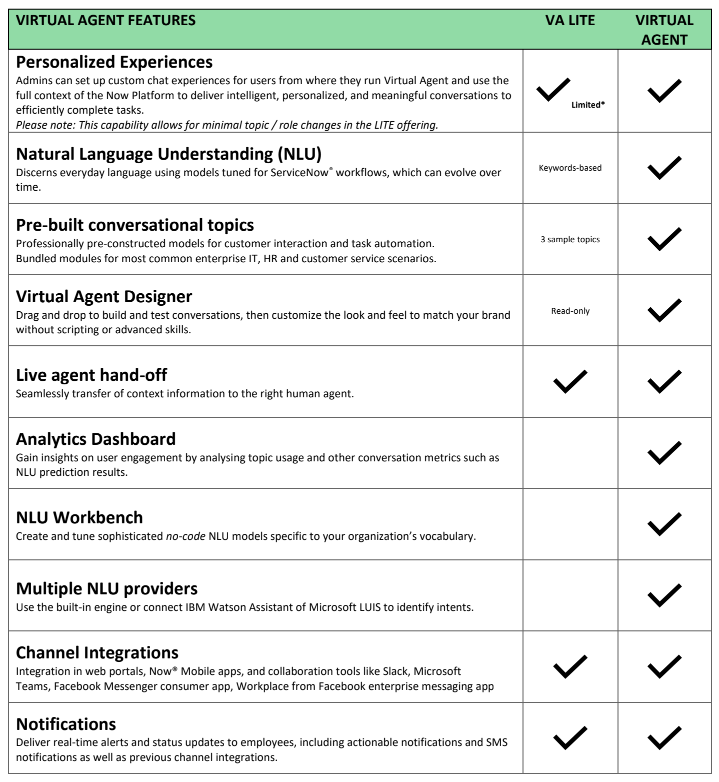 Want to know more? We'd love to hear from you via [email protected] or 1300 780 432.