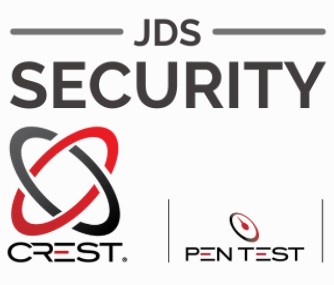 We take a methodical, risk-based approach to security testing, monitoring, and management so you can rest assured that your data and business assets are secure.  JDS uses proactive, detailed and industry-best practice threat intelligence to increase your organisation's resilience against cyber threats.
Web Application Penetration Testing

Web application penetration testing at JDS is based on the industry-recognised Open Web Application Security Project (OWASP) Application Security Verification Standard. We take a methodical, risk-based approach to testing your applications, evaluating the security posture of your platform, enabling you to identify, eliminate and further prevent security risks within your critical business applications


API Penetration Testing

According to Gartner, in 2022, exploiting APIs will be the most common attack vector for data breaches within enterprise web applications. Our skilled JDS Security team will assess how your API's could be abused, how authorisation and authentication could be bypassed, and a perform a number of tests in attempt to reveal any existing security vulnerabilities.



Security Monitoring

As a Splunk Elite Partner, JDS leverages our expertise to implement SIEM software Splunk Enterprise Security (Splunk ES) to monitor your organisation's activities and meet your security audit and compliance requirements.
Network Penetration Testing

JDS can perform an in-depth security assessment of your corporate network perimeter (both internal & external) using automated tools and manual techniques. Our security professionals will emulate the methods that a malicious actor might use to attack your network, exploiting weaknesses in operating systems or networks, to gain access to your organisation's secure data and "crown jewels".




Cloud Security Compliance Audits

As more organisations migrate their sensitive information and services to cloud environments, it is critical to consider the impact on privacy, security and compliance efforts. The JDS Cloud Security Compliance Audit will provide essential insight into your cloud security for full regulatory compliance.



Vulnerability Management

JDS can assist with organising tedious and complex vulnerability findings to provide effective prioritisation and remediations for complete visibility of your network and infrastructure.
CREST (Intl) ACCREDITATION
CREST is a not-for-profit accreditation and certification body that represents and supports the technical information security market.
After being independently assessed to demonstrate proficiency and compliance in the knowledge and delivery of Penetration Testing, JDS Australia has been recognised with Crest (International) accreditation.
CREST requires a rigorous assessment of business processes, data security, and security testing framework to demonstrate a level of assurance that the information security methodologies used can competently and securely provide customers with a robust assessment of their cyber security posture. As a result, CREST only provides accreditation to highly trusted professional services organisations, and their employees who provide the often sensitive and high-risk penetration testing, cyber incident response, threat intelligence and security operations centre services.
Becoming a CREST accredited member company validates the level of confidence that customers will experience when working with JDS, a highly skilled and trustworthy Australian organisation.