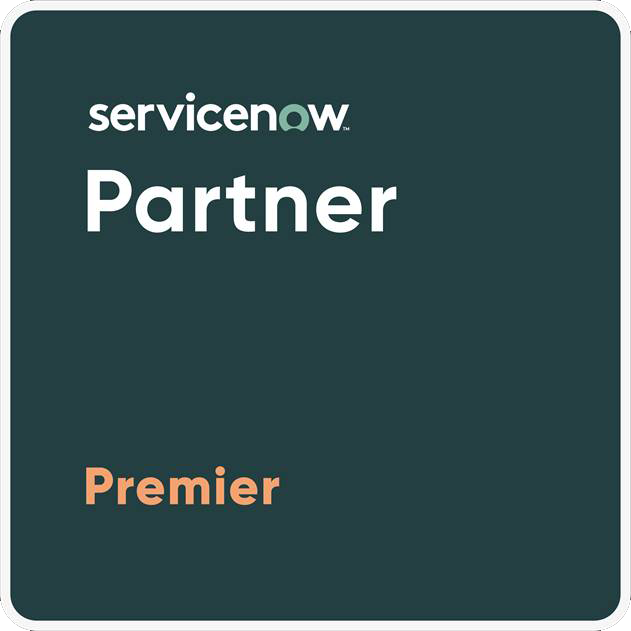 JDS is a longstanding ServiceNow partner with many years implementing, upgrading and supporting ServiceNow. In addition to the core ITSM, Platform and Customer Service experience, JDS also brings specialist knowledge of ITOM and SecOps to ensure our customers can leverage the best of ServiceNow's potential.
Workflow Modernisation & UX Improvement

JDS takes advantage of ServiceNow's consumer grade user interface, powerful automation capabilities and emerging technologies such as the Virtual Agent to reimagine how work is delivered efficiently and effectively.


ServiceNow Platform Integration & Implementation

JDS provides expertise in configuring and tuning the ServiceNow Platform and leveraging its ability to natively integrate with any external app, platform or data to easily create end to end digital workflows.



Automation of Configuration Management (CSDM and CMDB)

JDS delivers effective and resilient CI Discovery and Service Mapping built upon alignment with the Common Service Data Model (CSDM), utilising agent/agentless CI Discovery and traditional Rule Based and Machine Learning influenced Service Mapping.
Security Operations Management

Using ServiceNow Security Operations, intelligent workflows and automation, JDS can identify security threats and vulnerabilities within your organisation's software, operating systems and assets, prioritise them and assist with remediation of critical security incidents.



Mobile Development

Using the ServiceNow Agent app, JDS can consolidate data across entire organisations into a single integrated platform, delivering a consumer-grade mobile experience that is customised and configured to suit the needs of the business.



Support & Upgrade Services

Upgrading your ServiceNow instance can require extensive planning, testing and authentication. Our JDS team of ServiceNow professionals will leverage industry best-practice, in conjunction with the ServiceNow recommended upgrade process, to ensure a straight-forward and risk-free upgrade transition takes place.