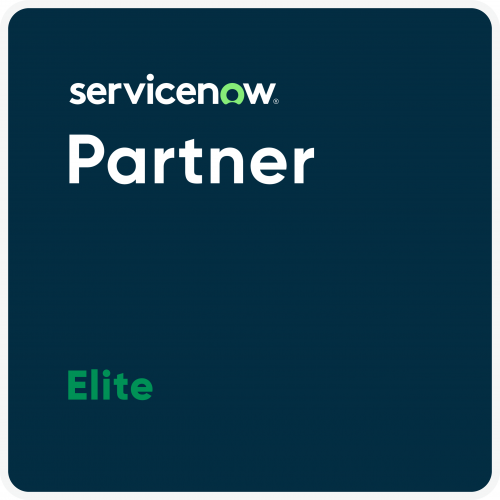 JDS brings specialist knowledge of ITOM and SecOps along with core ITSM and application development skills to ensure you can best leverage ServiceNow's potential.
Using the Now Create methodology, JDS achieves faster implementations and better outcomes.
Self-Service Management for Employees & Customers
Self-service allows organisations to offer faster, more efficient, and more cost-effective support. It empowers customers and employees to find solutions on their own terms, within their own timeframes.
JDS works with our customers to optimise the user experience by creating accessible resources, from self-service portals to machine learning-driven virtual agents and beyond.  We have extensive knowledge of the technology, ensuring a seamless implementation of your self-service solution.

AIOps for IT Operations & Visibility
Incorporating ServiceNow AIOps capabilities allows organisations to turn their ITOps into intelligent, proactive processes. It enables intelligent collection and analysis of data over the entire operations footprint, across on-premise and Cloud.
Launching AIOps is a task that requires a unique approach depending on your organisation, its capabilities and needs. JDS uses a dependable, phased approach to effectively implement a ServiceNow AIOps platform that vastly improves operational efficiencies and streamlines processes.

Platform & Management Services
JDS can unlock the full potential of your ServiceNow platform, and maximise ROI across the entire organisation. We understand our customer's individual requirements and demands, and our extensive experience ensures a cost-effective and timely solution for organisational operations and process difficulties.
JDS is the dependable platform and managed services provider to eliminate the pressure of the day-to-day functionalities and technicalities, and let you focus on your core business priorities.
Security Operations (SecOps)
ServiceNow SecOps assists organisations to quickly identify, prioritise and respond to security threats and vulnerabilities using playbooks, threat intelligence to add context, and orchestration for security and patch automation.
The JDS team of experienced and certified ServiceNow SecOps experts will ensure that your security orchestration tools cover all business requirements to save you money, minimise risk and streamline processes.

ServiceNow Application Development
Transform business processes into digital workflows that operate faster and smarter. Using ServiceNow Application Development solutions, JDS creates cloud-native applications for online experiences that users love.
We can expeditiously build and deploy native mobile and web-based apps in accordance with your unique business requirements to connect complex systems, people and processes together and achieve powerful business outcomes.