ServiceNow
Why choose JDS?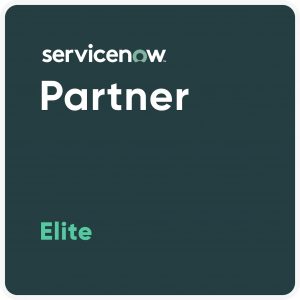 We help our customers to automate and de-risk Service Delivery & Operations across all lines of business, eliminating process backlogs and leveraging best practice integration. Our pool of technical and solution consultants boast industry-leading expertise. JDS is a ServiceNow ELITE Sales & Service Partner, and one of the most certified partners in Australia.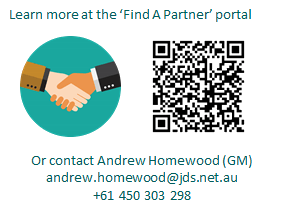 We Are Implementation Specialists
ITSM | CSM | Service Portal
Event Management | ITOM | Discovery
Service Mapping | PPM | Vulnerability Response
Software Asset Management
We Are Passionate About
Workflows & Automation
CSDM & OOTB Best Practice
ServiceNow Integrations
Accelerated Platform Upgrades
App Development & User Performance
We Are Certified
Application Development
Customer Service Management (CSM) Pro
Discovery | Event Management | Service Mapping
Human Resources (HRSD) Enterprise & Professional
IT Service Management (ITSM) Professional
Why Choose ServiceNow?
IT Workflows
The power to make work, work better
Customer Workflows
Because experiences matter
Build Your Own Apps
Quickly deliver workflow apps
JDS Capabilities With ServiceNow
Platform Implementation
JDS offers a low-risk delivery model and a 'safe pair of hands' for any ServiceNow platform upgrade and implementation. JDS follow ServiceNow Best Practice development and implementation methodologies and closely align our delivery methodology to the ServiceNow Implementation Methodology (SIM) framework.
ServiceNow Integration
The ServiceNow platform allows direct integration for software, infrastructure, products and APIs, enabling your business to transfer data from legacy systems into the platform, as well as export data from ServiceNow into the applicable system.

Application Development
JDS will work with our customers to design and delivery applications that are purpose fit for your business. In addition, we have a suite of industry-leading applications that have been designed in-house, available for the exclusive use by our customers.
Automation & Enhancement
By leveraging the full power of the ServiceNow platform, JDS can help you get over your incoherent, often outdated legacy systems, applications and manual documentation hassles through intelligent automation.
Accelerated Performance Testing
JDS is ServiceNow's global partner of choice for testing the availability and performance of their platform. Our innovation application design and highly-skilled team can save your organisation up to 80% on your standard testing timeframes!

Out Of The Box
JDS will drive the reduction of technical debt in your ServiceNow instance, ensuring that out-of-the-box (OOTB) features are being correctly utilised and prioritised wherever appropriate. This approach not only promotes greater platform functionality, but ensures future upgrades are less complex and subsequently, more cost effective.
Related Posts